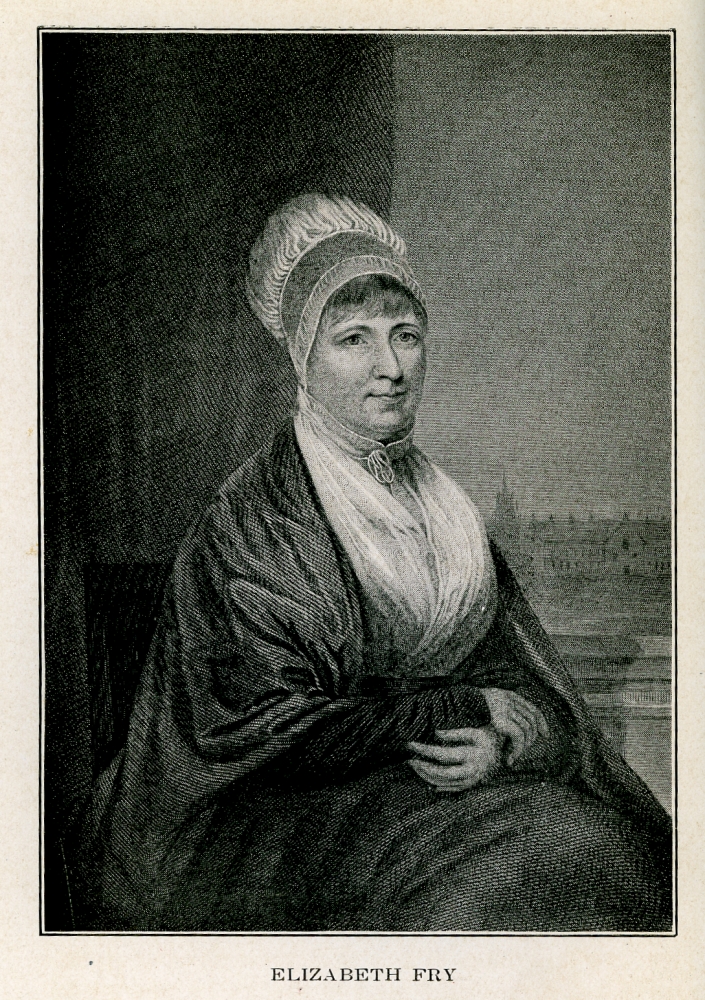 Elizabeth Fry
Milestones
1780

Birth

To Quaker parents

1800

Marriage

Joseph Fry, a Quaker banker

1801-1822

Family

Gives birth to 11 children

1811

Vocation

Becomes Quaker Minister

1817

Vocation

Begins organized work with women prisoners

since 2002

Memorial

Featured on Bank of England £5 note
The Cleaned-Up Version of a Great Philanthropist: Elizabeth FryRead more...
Julia Fuller
During the early decades of the nineteenth century, Elizabeth Fry was one of most famous women in London and her charitable influence extended across the United Kingdom and Europe. The first publicly recognized female philanthropist, she organized Ladies' Committees that fought to reform the appalling conditions of prisons. Beginning with the female inmates at Newgate Prison, she pioneered a system of discipline that aimed to rehabilitate criminals as productive members of society. Lionized in paintings as well as biographies, ubiquitously depicted in her Plain Quaker attire and often shown reading the Bible before a group of lower-class listeners, she built upon the legend of her heroic entry into the notoriously riotous women's quarters at Newgate. Contemporary collected biographies virtually canonized Elizabeth Fry, associating her with heroines such as Florence Nightingale, Grace Darling and the Maid of Saragossa as well as saints of old. However, more recent exposes, beginning with June Rose's biography published in 1980, reveal complex qualities in Elizabeth Fry that the nineteenth century biographies rather conspicuously suppressed.
Reading through the lens of June Rose's revealing 1980 biography to investigate revisionary practices in several contemporary versions of Elizabeth Fry's life.