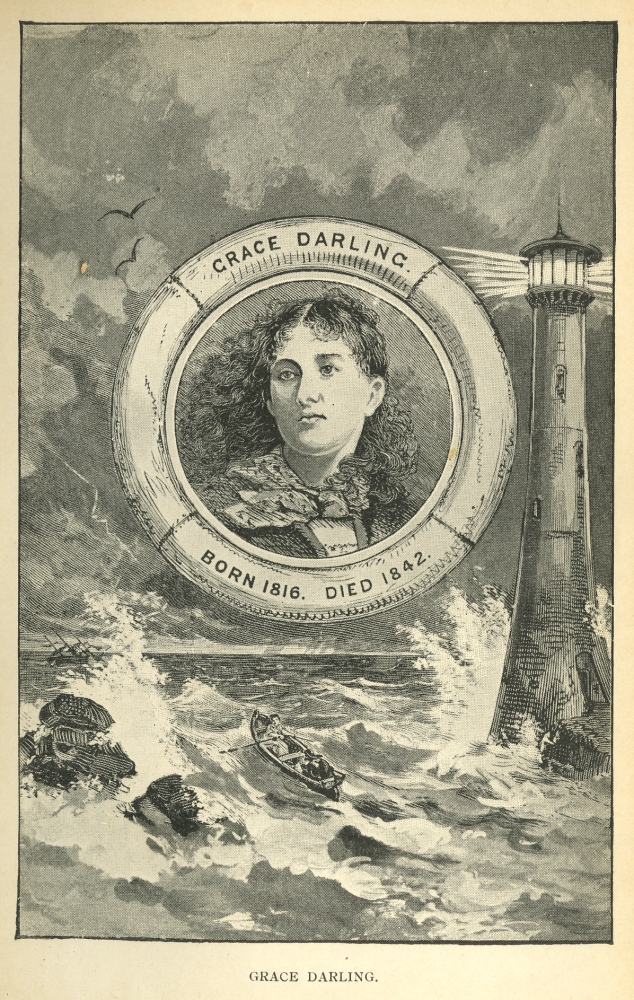 Grace Darling
Milestones
1815

Birth

Lighthouse keeper's daughter

1838

Ordeal

Rescue of survivors of wreck of Forfarshire

1843

Recognition

Wordsworth's poem "Grace Darling"
Biography of Grace DarlingRead more...
Katie Barber and Liz Rose
At the dawn of the Victorian Era, one diminutive but brave young woman captivated the national consciousness as a result of her role in a dangerous rescue mission off the coast of Northumberland. Her name was Grace Darling, and through her efforts in the rescue of nine shipwrecked passengers early on the morning of September 7, 1838, she was transformed into an exalted national hero. She was both lauded and hounded by the public up until her early death, after which she, and her story, continued to entrance the public imagination in Britain and abroad.
From 'Lives of the Victorians' blog at Wordpress.com