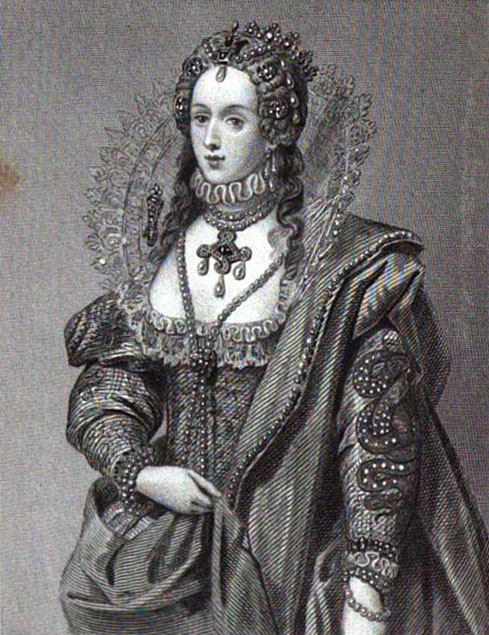 Queen Elizabeth I
Milestones
1533

Birth

to King Henry VIII and Anne Boleyn

1554-1555

Ordeal

Imprisonment; accused of sympathizing with Protestant rebels

1558

Death

Queen Mary (sister)

1558

Vocation

Takes throne

1559

Religion

"Elizabethan Religious Settlement"

1588

Ordeal

Defeat of Spanish Armada

Memorial

Emotional funeral procession to Westminster Abbey
A Victorian Critique of a Powerful Queen Before VictoriaRead more...
Alison Booth and Agnes Strickland
Agnes Strickland (a writing team that included her sister) entitles her chapter on Elizabeth I "SECOND QUEEN-REGNANT OF ENGLAND AND IRELAND" (Elizabeth's sister Mary being the first). The student of queens cares a great deal about what power the women actually wielded; most were consorts and, far from reigning, found themselves pawns in political chess. Alternatively, most queens encountered conflict between their voluntary liaisons and involuntary matrimony. Strickland's narratives are notable for drawing on contemporary documents.
An interpretation of Strickland's influential biographical history, condensing the text of "Queen ELIZABETH I." from Agnes Strickland, Queens of England. New York: Appleton, 1854. pp. 271-84. The US edition significantly uses the term "from," and is itself probably abridged in ways it would be worthwhile to trace.