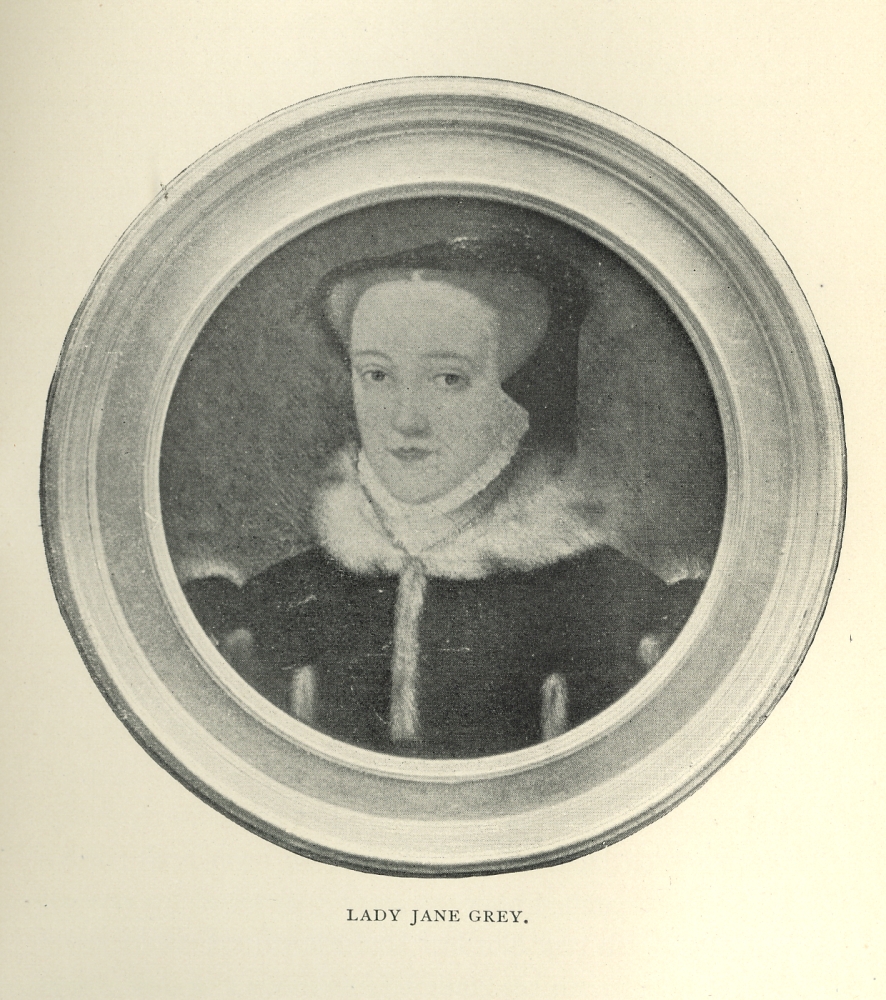 Lady Jane Grey
Milestones
1536

Birth

Father is Duke of Suffolk, mother is royal descendant

Talent

Writing; languages; music

1553

Vocation

10 July, proclaimed Queen; 19 July, proclamation revoked

1553

Ordeal

Imprisoned in Tower of London by Queen Mary I

Religion

Protestant; Wyatt's Rebellion precipitated her execution

1554

Death

Execution, Tower of London
"The Nine Days' Queen": An Endearing PortraitRead more...
Michael Chambers
Jane was the eldest daughter of Henry Grey, third Marquis of Dorset, and of Frances, daughter of Charles Brandon, Duke of Suffolk. Her date of birth is not known precisely, but it is now believed to be sometime in the year 1536, at her father's stately mansion of Bradgate, near Leicester. Her father provided her with two learned tutors in his two chaplains, Thomas Harding and John Aylmer. The majority of her charge being given to Aylmer, Lady Jane soon gained a thorough acquaintance with Latin and Greek, and also some degree of proficiency in Hebrew, Arabic, Chaldaic, French and Italian. These tutors also served as her religious instructors, and Jane became a devout Protestant. In addition to her incredible linguistic achievements, she possessed wonderful musical and vocal talents; excelled in needlework and embroidery; was skilled in the culinary arts; and was gifted in calligraphy. At an early age, then, she stood out amongst her peers.
Biographical information and all quoted material are taken from Hamilton Wright Mabie and Kate Stephens, Heroines Every Child Should Know (1908).