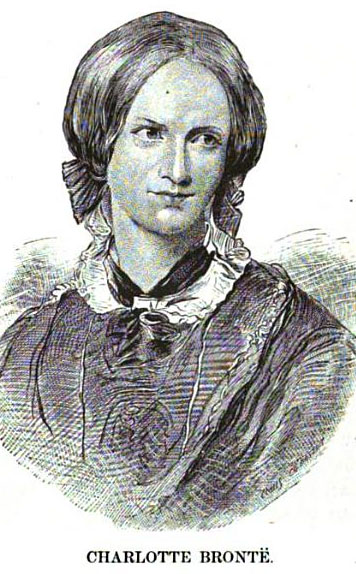 Charlotte Brontë
Milestones
1847

Vocation

Jane Eyre published

1848-1849

Ordeal

Death of siblings Branwell, Emily and Anne

1854

Marriage

Wedded Arthur Bell Nicholls, brief period of domestic happiness

1855

Death

Illness during pregnancy
Charlotte Brontë's Life and AfterlifeRead more...
Kirsten Andersen
Charlotte Brontë is one of the few writers whose life has assumed as great a presence in the popular imagination as her works themselves. As Lucasta Miller observes in her book The Brontë Myth, a study of the various afterlives of the Brontë sisters through biography, "the sisters themselves, plus their entire family, have become mythic figures in their own right. Since 1857, when Elizabeth Gaskell published her famous Life of Charlotte Brontë, hardly a year has gone by without some form of biographical material on the Brontës appearing—from articles in newspapers to full-length lives, from images on tea towels to plays, films, and novelizations" (Miller, xi). The idea of three sisters, the daughters of a lower middle-class curate living an isolated life in a Yorkshire moorland village, producing some of the most complex and moving literature of the century, turned the Brontës into celebrities within their lifetime, and their notoriety has only increased over the years. Their childhood home at Haworth Parsonage has become the site of tourist pilgrimages, where enthusiasts travel to see the attic where the children wrote, in miniscule handwriting, their first imaginative tales. As Miller points out, the popular fascination with the lives of the Brontë sisters often threatens to overshadow serious critical interest in their works. Digging through the cultural accretions of myth and fantasy, however, one can see how powerfully the Brontës' lives affected their work, and how they transformed an often bleak and tragic existence, marginalized by their geographic location but also by their gender, into the material for art. Though Anne and Emily were also published novelists and poets, Charlotte was the most prolific of the three, and remains the most popular.
Drawing from Oxford Dictionary of National Biography and Juliet Barker's biography of the Brontë sisters, informed and guided by Lucasta Miller's "meta-biography," The Brontë Myth.